This coming Saturday Aina return to Museu de sa Jugueta in Palma with The Recycling Studio to create a new toy from waste and, with it, play to make a new story, all with the help and suggestions from the audience.
We wait for you! Surely we'll have a great time!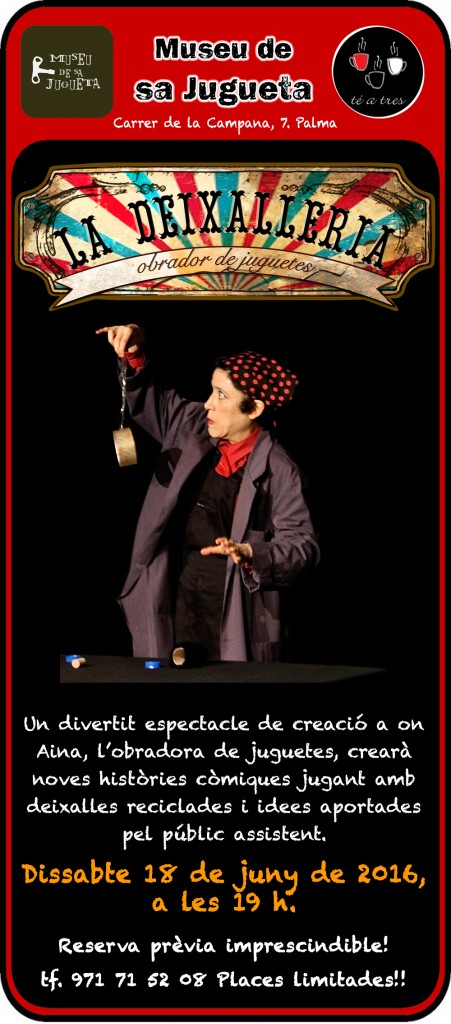 The Recycling Studio is a clown and improv funny show in which Aina will create in each performance a new comic story playing with toys, made at the moment with recycled objects, and ideas provided by the audience.
Attention!
Advance booking essential at tf. 971 71 52 08.
Limited places available!
Place: Museu de sa Jugueta. C. Campana, 7. Palma.
Date and time: Saturday, June 18th 2016, at 19 h.