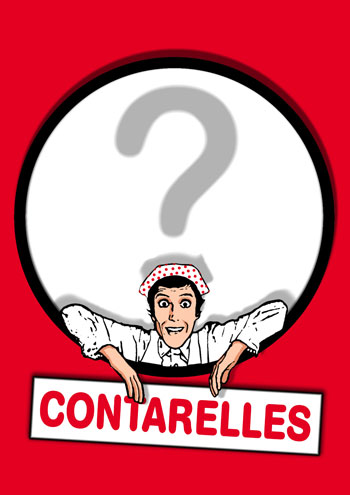 Té a tres company propose a dramatic play for family audiences: Contarelles.
From two basic elements, the clown and children's play game of storytelling improvise, we want to inspire families in creating a contarella (a tale) that the clown, through improvisation, will play to represent.
This is not the performance of a play or story already done, but a theatrical and educational game that wants to develop the ability of inventiveness that children have naturally, and reinforcing teamwork because the story is created all together. The creation of the Contarella is helped by the introduction of live sound effects that enhance improvisation.
This is a show of small format that can be adapted to theaters, cultural centers, libraries, schools and private homes. Consult with the company to meet the basic technical requirements for representation.
Artistic cast
Clown – Aina Moreno
Direction – Juan L. Muñoz
Artistic creation – Aina Moreno y Juan L. Muñoz – Té a tres
Atrezzo – Té a tres
Costumes – Té a tres
Lighting and live sound effects – Juan L. Muñoz
Genre – Clown teatral
Language – Catalan, Spanish or English
Length – 60 minutos (aproximadamente)
Audience – Family audience
Production – Té a tres, S.C.