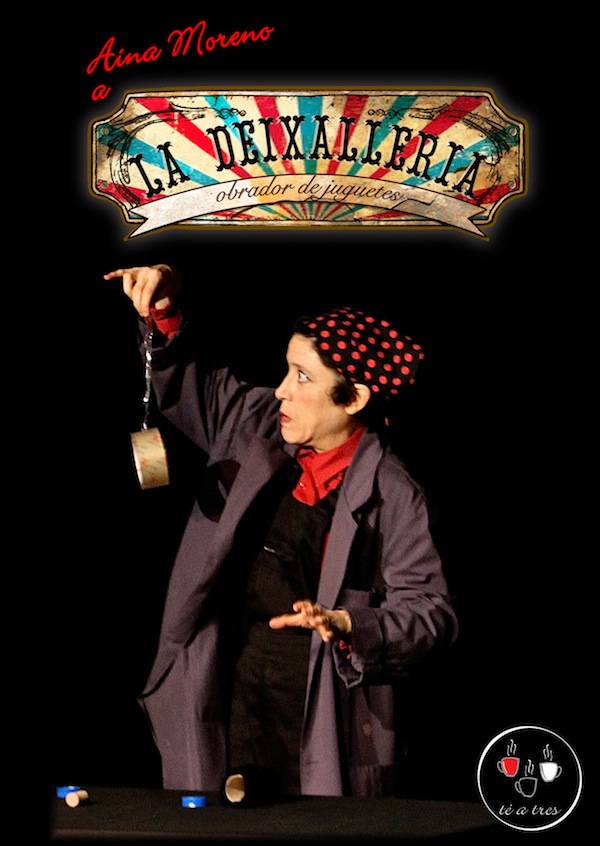 La Deixalleria (The Recycling Studio) is a fun show where Aina, the studio worker, will create new comic stories playing with toys made from recycled objects and ideas provided by the audience.
This is a show in which, based on improvisation, humor and orders given by the public, Aina will do toys from recycled objects and, with them, will play to create stories, like when we play with toys. Therefore, the show becomes an ideal place for visitors of all ages can amuse them and stimulate their imagination with the search for other possible lives on objects and toys.
Artistic Cast:
Clown – Aina Moreno Cortès
Artistic direction – Juan L. Muñoz Moreno
Artistic creation – Té a tres
Atrezzo and costumes – Té a tres
Graphic design – Victoria Contreras Flores
Genre – Theatrical Clown
Language – catalan / spanish
Lenght – 50 minuts (more or less)
Public – Familiar.
Production – Té a tres



La Deixalleria from Té a tres on Vimeo.