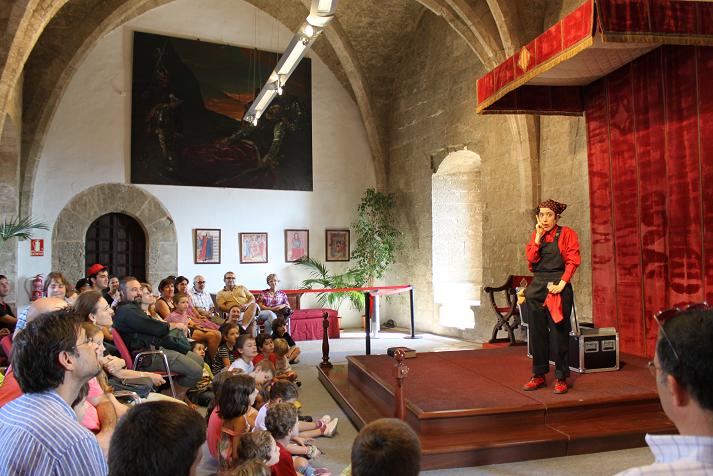 This Tuesday, December 27th, at 11:00 am, you can attend a new edition of the historical theater workshop History recounted, story created, this time with the theme Ramon Llull and the castle of Bellver.
This activity is a new and fun way to know Bellver Castle and its collections, centered in this case on the figure and work of Ramon Llull. In the first part of the workshop, you can enjoy a guided tour of the castle and in the second part, with the information received and as a public, you will help to create a new story in a comical improvisation performance.
This activity will be held on Tuesday, December 27 at 11:00 am.
It is an activity aimed at family audiences.
More information in the offices of the castle of Bellver: Tf. 971 735 065
The entrance will be free until the capacity is completed.