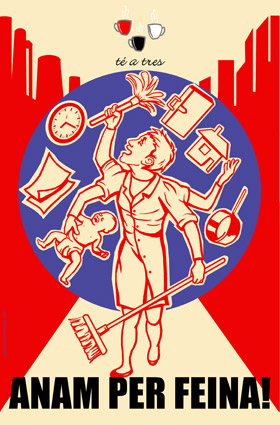 Té a tres presents a funny show adressed to young and adult audience that, from a comical point of view, talks about the current difficulties in the live of the working women.
– Sunday, March 6th, 20 h. at Teatre Municipal Mar i Terra. c. Sant Magí, 89, Palma. Phone 971452358. Free Entrance.
– Tuesday, March 8th, 19 h. at Teatre La Unió, c. del Tren, 3, Son Servera. Entrance fee: 2€.